Waterproof? Water Repellent? Or Water Resistant?_HWAFUNE Newsletter no.17
2022 / 05 / 03
Waterproof? Water Repellent? Or Water Resistant?_HWAFUNE Newsletter no.17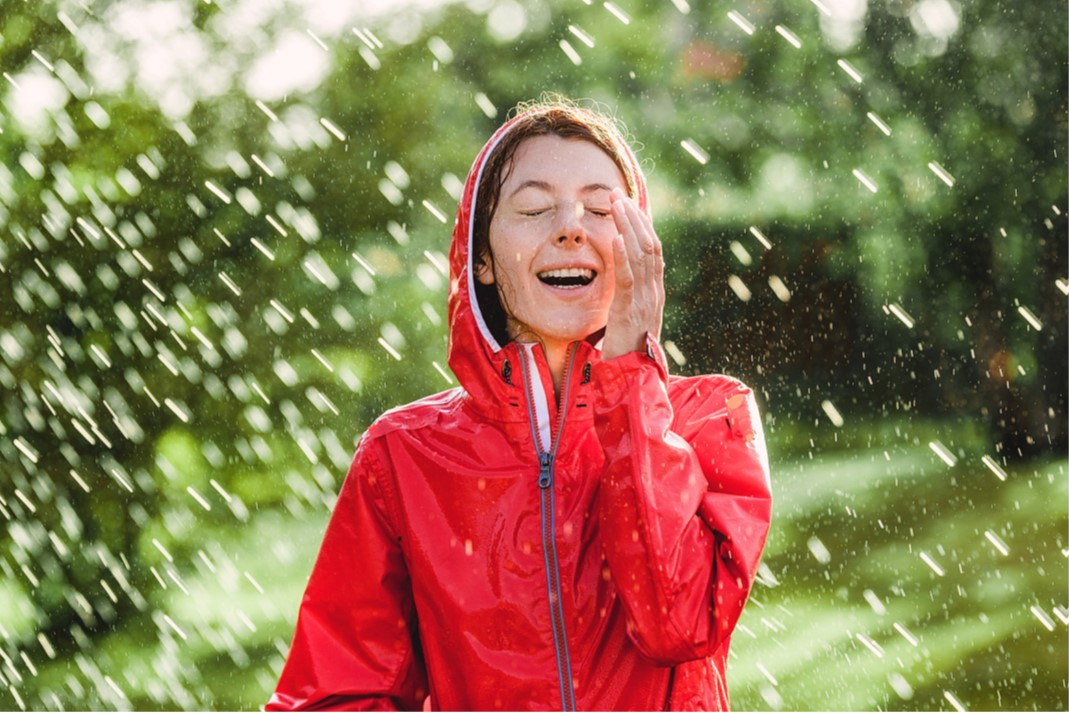 Have you ever experienced purchasing a so-called waterproof jacket, but got all wet after heavy rain?
Then you started to wonder: shouldn't it be waterproof?
Well, that is because even for waterproof, there are different levels.
Below we will introduce 3 levels and why are they different.
Water Resistant
This is the lowest level for waterproofing.
When we discuss water resistance on a jacket, it simply means that the density of the fabric is high. Water needs time to pass through the fabric, therefore it create the feeling of being water resistant.
---




Water Repellent

The second level for waterproofing.

It means that the moisture will not penetrate the fabric so easily.

The durable water repellent (DWR) treatment uses an agent on the surface of the fabric to keep the garment dry. Whether the fabrics are waterproof or not, DWR can be used to keep clothes from getting wet for a distance of time.
---
Waterproof
Waterproof is the reliable, guaranteed, top-of-the-line protection so you won't get wet in a storm, a shower, or a sudden torrential downpour on a sunny day. No matter if it's a porous or non-porous membrane, no water can pass through, to achieve the highest level of waterproof function.
Now you know the differences. It is easier to explain your needs to suppliers or local stores. Just remember to choose the functional clothing that meets your need and enjoy it. You can also contact Hwa Fune to know more.