Hwa Fune Cooperation with Taipei Fashion Week
2022 / 10 / 21
Hwa Fune Cooperation with Taipei Fashion Week
Recycled fabric for reuse
Thanks to VOGUE for the invitation, to make Hwa Fune recycled fabrics a new life.
Taipei Fashion Week 2022 x VOGUE Fashion's Night Out presents Recycled Commemorative tote bags as guest giveaways. The tote bags' fabric is waste reuse fabric provided by Hwa Fune.
The bag body is made of 15 PP drink cups, to implement the re-creation after recycling and sorting, which is the invisible force that drives the perpetual cycle.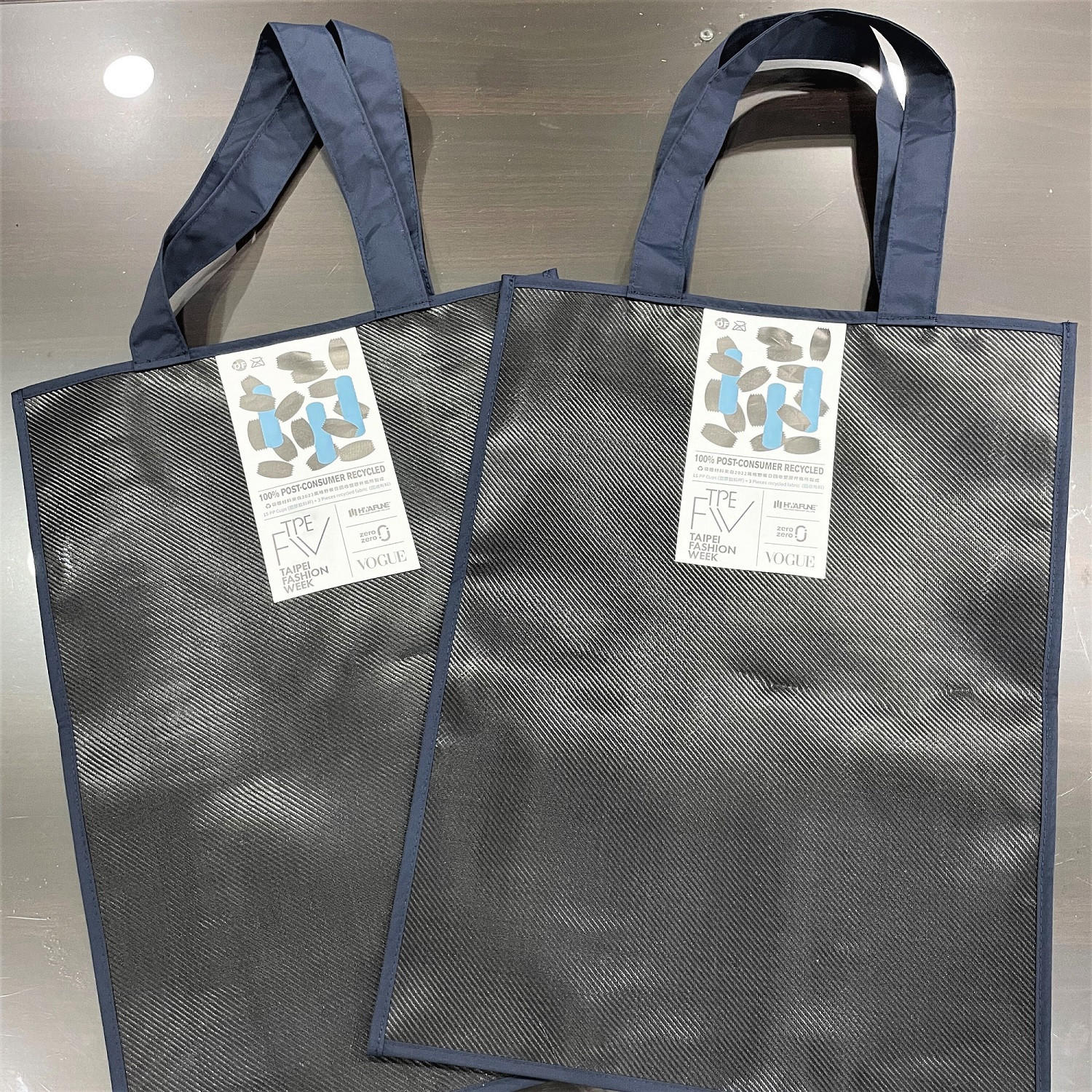 We are happy to take this opportunity to participate in Taipei Fashion Week 2022 and do something for sustainable fashion.
Related Links
Taipe Fashion Week 2022 website
Taipei Fashion Week 2022 x VOGUE Fashion's Night Out
#fashion #recycling #sustainablefashion #hwafunefabric #totebag #TaipeiFashionWeek2022